ROUSSANNE MT

Roussanne MT is a very cozy and cuddly yearling. She has 3 very nice gaits.

Father Lowlands is an exciting Approved KWPN stallion who was the Reserve Champion at the autumn KWPN Stallion Performance Test in Ermelo in 2019. Like the Iron Spring Farm stallions before him, Lowlands represents the right mix of athleticism, pedigree, temperament, and soundness for sport and breeding. He has a lot of German blood, which means he can play an important role in Dutch breeding as a blood freshener because he is completely free of Jazz, Ferro and Flemmingh.
Lowlands had an impressive KWPN stallion testing, scoring no lower than 8.5 in any category, with a total of 87.5. Highlights included 9.5 on the walk, 8.5 on trot, canter, elasticity and balance and a 9 on rideability and attitude. At his testing, the KWPN praised the black stallion for his reliability, concentration under saddle and
willingness to work.
Mother Chablis de Jeu has ELITE predicate, she startted succesfull Z1 dressage in the netherlands.

Roussanne is dewormed, vaccinated and is done by farrier.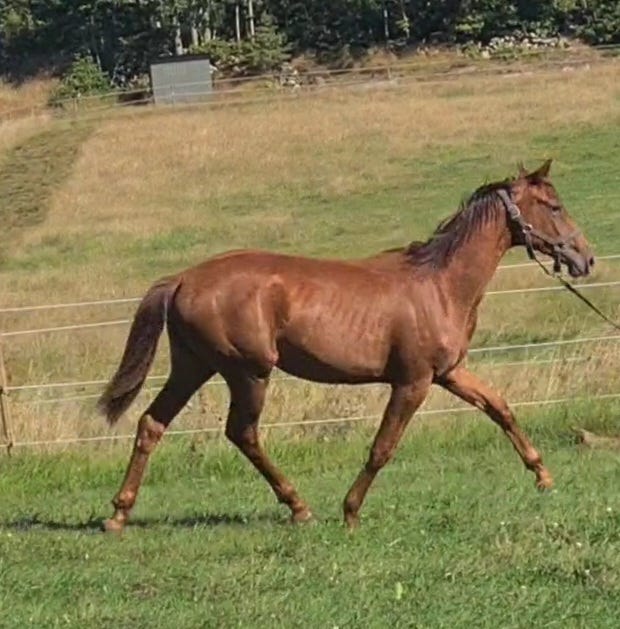 Syrah MT

Very nice foal from juni 2022. Good exterior and very good gaits.
Fürst Jazz X Rousseau.
Mother Chablis de Jeu is ELITE KWPN.


83.9% foal inspection
Walk 8.5
trot 9.0
Canter 8.5

Can leave March 2023.
Youtube inhoud kan niet getoond worden met je huidige cookie-instellingen. Selecteer "Toestemmen & tonen" om de inhoud te zien en de Youtube cookie-instellingen te accepteren. Meer info kun je lezen in onze [Privacyverklaring](/privacyverklaring/. Je kunt je altijd weer afmelden via je [cookie-instellingen] /cookie-instellingen/.
Toestemmen & tonen